NEWS & ANNOUNCEMENTS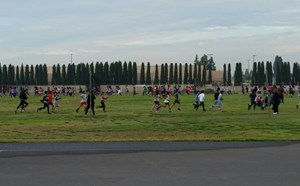 Our 100 Mile Club has started again this 2018 school year. Remember, all scholars are invited to come on Mondays and Wednesdays at 7: 25a.m. in the morning and Fridays at 2:45p.m. to join us for the 100 Mile Club. In addition, the last Thursday of every month, we will have the 100 Mile Club running immediately after school. Parents, you are more than welcome to join your scholar on the Club days.
Principal's Message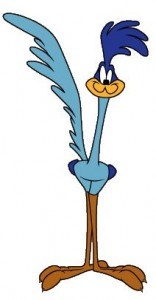 Welcome to Lawrence Elementary School!
I am very excited to welcome you to Lawrence Elementary, and am honored to be joining the amazing Lawrence staff this year.    
We are committed to partnering with our families in order to build the academic skills and personal skills that prepare our students for the brightest possible future. 
At Lawrence, our dedicated and collaborative teachers use research-based strategies to ensure students receive the instruction they need to help them learn and grow.  In addition, we support and encourage students to develop personal skills such as perseverance, motivation, and positive and respectful interactions that will help them become responsible and productive members of society.  
Our parents are an extremely important part of our Lawrence community.  There are many opportunities for involvement.  We appreciate all that our parents do for our students, school, and community.
On behalf of the Lawrence staff, we thank you for your involvement and support, and look forward to a fun and productive year together!
Ms. Julie Kawai, Principal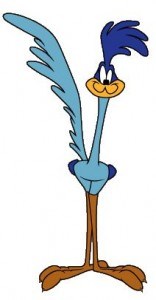 Our School
About Lawrence Elementary School:
Lawrence Elementary was named a 2018 California Honor Roll School for high achievement in student success and college readiness.
Our robust College and Career Mentoring program pairs elementary school students with college mentors who serve as positive role models, help with school work, and promote positive self-esteem.
Lawrence offers the award-winning Orange County GRIP program. This unique partnership with law enforcement provides tutoring, counseling, mentoring, scholarship incentives, and field trip incentives.
As part of daily instruction, Lawrence students engage with innovative technology tools and take advantage of a full computer lab, 10 computer carts, and assistance from a full-time technology specialist.
One popular highlight of the strong visual and performing arts program at Lawrence includes a school musical written and directed by school staff.
Lawrence provides exceptional special education support and boasts an incredible special education support staff.
Choose Lawrence!
Boys & Girls Club supports homework, promotes athletics, and provides enrichment activities after school at no cost
The 100 Mile Club and Pure Game Soccer Club promotes healthy and active scholars
All inclusive and supportive school environment includes multi-cultural celebrations
Strong parental involvement through Parents in Action and parent education meetings
Free after-school tutoring and fun enrichment opportunities in art and athletics
Highly trained and credentialed staff is dedicated to helping each student reach their full potential
Yearly field trips bring learning to life outside of the classroom