NEWS & ANNOUNCEMENTS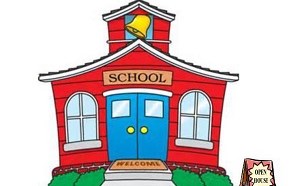 We hope you had a wonderful summer and are enjoying the last few days of summer before school starts.  A friendly reminder, the school office opens on August 19 from 8:30a.m. - 3:30p.m.  The first day of school is August 28th.  Please have your stude…
Principal's Message
September 2018
Principal's Message:
Welcome to Lawrence, home of the Roadrunners!  The Lawrence Staff and I want to extend a warm welcome for a great 2018-2019 school year to all of the Lawrence Community. My name is Mrs. Kennedy and I am honored to be returning as the principal at Lawrence Elementary School.  This is my 29th year working with the Garden Grove Unified School District.
We look forward to a fabulous year at Lawrence Elementary as we continue to focus on our implementation of the California Standards in both English Language Arts and Mathematics.  As professional educators, it is our collective commitment to our students, parents, and the community that we will continue to learn and grow in order to improve our craft to make sure that all of our students are provided with a high quality educational program in a safe learning environment.
In addition to our collaborative staff, we welcome your involvement and support as parents.  Through this partnership, we can work together to successfully educate your children.  Please make every effort to ensure that your children arrive to school on time and attend on a daily basis.  Coming to school prepared is also of great importance to promote student success.  We will also be working together to encourage our students to follow our school rules and act responsibly and respectfully towards peers and adults.
Thank you for entrusting the Lawrence Staff with your children each day.  It is both an honor and responsibility that we take very seriously.  If you have any questions, please feel free to contact our school office.  We will be very happy to assist you.  Together, we will continue to make Lawrence Elementary School a great place to learn.
-Mrs. Marie Kennedy
Morning Arrival:
School begins at 8:10 a.m. for all students.  Breakfast begins at 7:40.  Playground supervision begins at 7:55 a.m.  Students should not enter the grounds or be dropped off before that time, unless they are having breakfast at school.  Parents of kindergarten students may accompany their child to breakfast the first few weeks of school.  Students arriving late must check in with the office for a tardy slip.
Dismissal:
All students not participating in the Boys & Girls Club afterschool program are expected to leave school grounds promptly at dismissal.  For kindergarten through 6th grade, dismissal time is 2:30 p.m. on Mondays, Tuesdays, Thursdays, and Fridays.  On Wednesday, your child will get out of school at 1:40 p.m.  Kindergarten students and their siblings will be dismissed through the gate by our kindergarten wing.  All other students are to exit through our gate by the drop off/ pick up area of the parking lot.
Attendance Reminder:
It is important for your child to attend school and arrive to school on time on a daily basis.  In addition, it is equally important not to pull your child out of class early unless it is an emergency.  If your child is absent, please send a note stating the reason for the absence or call the office.
Dress Code:
Garden Grove Unified School District prohibits articles of clothing that are hazardous to the individual or to other students, are disruptive to an orderly environment, or interferes with the school's instructional program.  Students need proper shoes (no sandals, open-toed shoes, or high heels for girls) in order to safely participate in physical education and recess.  Undergarments should not be clearly visible.  Students should not wear dangling earrings or jewelry since this can be dangerous when playing.  Please do not allow your students to wear shirts or other articles of clothing advertising tobacco, drugs or alcohol.  Thank you for your support!
Bicycles, Rollerblades, Skateboards, and Scooters:
Students in grades 4-6 may ride bicycles to school.  A lock and helmet are required.  Rollerblades, skateboards, scooters, and shoes with skates attached are not permitted at school.
Medications:
Staff members are not allowed to dispense medication of any kind without written permission from the parent and doctor.  Forms are available in the school office.
Birthday Parties:
G.G.U.S.D. has a policy regarding classroom parties.  Elementary school classroom parties are limited to two to three per year with the approval of the principal.  The primary purpose of this policy is to maintain appropriate instructional time for students during the school day.  Within this policy, it would not be appropriate to have classroom parties to celebrate individual student birthdays.  Student birthdays will continue to be recognized through our school-wide announcements.  We appreciate your support!
Septiembre 2018
Mensaje del director:
¡Bienvenido a Lawrence, el hogar de los Roadrunners! El personal de Lawrence y yo queremos extender una cálida bienvenida a un gran año escolar 2018-2019 a toda la comunidad de Lawrence. Mi nombre es la Sra. Kennedy y me siento honrada de regresar como director de la Escuela Primaria Lawrence. Este es mi 29o año trabajando con el Distrito Escolar Unificado de Garden Grove.
Esperamos un año fabuloso en Lawrence Elementary mientras continuamos enfocándonos en nuestra implementación de los Estándares de California en Artes del Lenguaje Inglés y Matemáticas. Como educadores profesionales, es nuestro compromiso colectivo con nuestros estudiantes, padres y comunidad que seguiremos aprendiendo y creciendo a fin de mejorar nuestro oficio para asegurar que todos nuestros estudiantes reciban un programa educativo de alta calidad en un ambiente de aprendizaje seguro.
Además de nuestro personal colaborador, agradecemos su participación y apoyo como padres. A través de esta asociación, podemos trabajar juntos para educar con éxito a sus hijos. Por favor, haga todo lo posible para asegurar que sus hijos lleguen a la escuela a tiempo y asistan diariamente. Llegar a la escuela preparada también es de gran importancia para promover el éxito de los estudiantes. También trabajaremos juntos para alentar a nuestros estudiantes a seguir las reglas de nuestra escuela y actuar con responsabilidad y respeto hacia compañeros y adultos.
Gracias por confiar al personal de Lawrence a sus hijos cada día. Es un honor y una responsabilidad que tomamos muy en serio. Si tiene alguna pregunta, no dude en comunicarse con nuestra oficina de la escuela. Estaremos encantados de ayudarle. Juntos, continuaremos haciendo que la Escuela Primaria Lawrence sea un gran lugar para aprender.
Mrs. Marie Kennedy
Mañana Llegada:  La escuela comienza a las 8:10 a.m. para todos los estudiantes. El desayuno comienza a las 7:40. La supervisión del patio de recreo comienza a las 7:55 am Los estudiantes no deben entrar al recinto o dejarlo antes de ese tiempo, a menos que estén desayunando en la escuela. Los padres de los estudiantes de kindergarten pueden acompañar a sus hijos a desayunar las primeras semanas de la escuela. Los estudiantes que lleguen tarde deben registrarse con la oficina para recibir un boleto de tardanza.
Despido:   Se espera que todos los estudiantes que no participan en el programa después de clases de Boys & Girls Club abandonen los predios de la escuela inmediatamente después del despido. Para el kindergarten hasta el sexto grado, el tiempo de salida es a las 2:30 p.m. Los lunes, martes, jueves y viernes. El miércoles, su hijo saldrá de la escuela a las 1:40 p.m. Los estudiantes de Kindergarten y sus hermanos serán despedidos por la puerta de nuestro ala de kinder. Todos los demás estudiantes deben salir por nuestra puerta por la zona de recogida / salida del estacionamiento.
Recordatorio de Asistencia:  Es importante que su hijo asista a la escuela y llegue a la escuela a tiempo a diario. Además, es igualmente importante no sacar a su hijo de la clase temprano a menos que sea una emergencia. Si su hijo está ausente, por favor envíe una nota indicando el motivo de la ausencia o llame a la oficina.
Código de vestimenta:  El Distrito Escolar Unificado de Garden Grove prohíbe los artículos de ropa que son peligrosos para el individuo o para otros estudiantes, son perjudiciales para un ambiente ordenado, o interfieren con el programa de instrucción de la escuela. Los estudiantes necesitan zapatos apropiados (sin sandalias, zapatos con punta abierta o zapatos de tacón alto para las niñas) con el fin de participar con seguridad en la educación física y el recreo. Las prendas interiores no deben ser claramente visibles. Los estudiantes no deben usar pendientes colgantes o joyas, ya que esto puede ser peligroso al jugar. Por favor, no permita que sus estudiantes usen camisas u otros artículos de ropa que anuncien tabaco, drogas o alcohol. ¡Gracias por tu apoyo!
Bicicletas, Rollerblades, tablas de skate y Scooters:
Los estudiantes en los grados 4-6 pueden viajar en bicicleta a la escuela. Se requiere una cerradura y un casco. Rollerblades, patinetas, scooters y zapatos con patines adjuntos no están permitidos en la escuela.
Medicamentos:  Los miembros del personal no están autorizados a dispensar medicamentos de ningún tipo sin el permiso escrito de los padres y el médico. Los formularios están disponibles en la oficina de la escuela.
Fiestas de cumpleaños:  G.G.U.S.D. Tiene una política con respecto a las fiestas en el aula. Las fiestas escolares de la escuela primaria se limitan a dos o tres por año con la aprobación del director. El propósito principal de esta política es mantener el tiempo de instrucción apropiado para los estudiantes durante el día escolar. Dentro de esta política, no sería apropiado tener fiestas en clase para celebrar los cumpleaños individuales de los estudiantes. Los cumpleaños de los estudiantes seguirán siendo reconocidos a través de nuestros anuncios en toda la escuela. ¡Agradecemos su apoyo!
Tháng 9 năm 2018
Lời Chào Của Hiệu Trưởng:
Chào mừng đến Trường Lawrence, nhà của Roadrunners!  Nhân Viên Trường Lawrence và tôi có lời chào nồng nhiệt đến với tất cả phụ huynh của Cộng Đồng Lawrence cho niên học 2018-2019.  Tôi là bà Kennedy, rất hân hạnh trở lại làm Hiệu Trường tại Trường Tiểu Học Lawrence.  Năm nay là năm thứ 29 của tôi làm việc cho Học Khu Garden Grove.
Chúc chúng ta có một năm tuyệt vời tại Trường Tiểu Học Lawrence, cũng như chúng ta tiếp tục tập trung vào bài thi Tiêu Chuẩn California cho môn Anh Ngữ Văn và Toán Học.  Là những giáo viên chuyên nghiệp, đó là điều chúng tôi cam kết tập chung vào học sinh, phụ huynh, và cộng đồng mà chúng tôi sẽ tiếp tục học hỏi thêm để cải thiện sự khéo léo của chúng tôi để chắc rằng tất cả học sinh sẽ được cung cấp một chương trình đầy chất lượng cao trong một môi trường lành mạnh.
Ngoài những cộng tác viên nhà trường, chúng tôi cũng luôn đón sự giúp đỡ và hỗ trợ của quý vị.  Qua sự cộng tác này, chúng ta có thể làm việc chung để đào tạo sự thành công giáo dục con em.  Xin làm mọi cách để đưa con em đến trường đúng giờ và đi học mỗi ngày.  Được chuẩn bị trước khi đến trường là sự quan trọng lớn đua đến sự thành công của học sinh.  Chúng tôi cũng sẽ làm việc chung để khuyến khích các học sinh theo quy tắc của trường và có tinh thần trách nhiệm và tôn trọng bạn bè và người lớn.
Cám ơn quý vị đã giao phó con em hàng ngày cho Giáo Viên của Lawrence.  Đó là điều danh dự và trách nhiệm mà chúng tôi rất nghiêm túc đến.  Nếu quý vị có thắc mắc hay cần giúp đỡ, xin đừng ngần ngại gọi cho văn phòng.  Chúng tôi sẽ rất vui vẻ để tiếp đón quý vị.  Chúng ta cùng nhau tiếp tục làm cho Trường Tiểu Học là ngôi trường tuyệt vời để học.
Bà Marie Kennedy
Giờ Đến Trường:  Giờ học bắt đầu lúc 8:10 sáng cho tất cả học sinh.  Ăn sáng bắt đầu lúc 7:40 sáng.   Bắt đầu 7:55 sáng mới có người  giám sát trong sân chơi.  Học sinh không được vào sân hoặc bỏ ỏ trường trước giờ trên trừ khi học sinh ăn sáng ở trường.  Phụ huynh của những em học lớp mẫu giáo có thể vào giúp con em ăn sáng trong mấy tuần đầu của năm học.  Học sinh đi trễ phải vào văn phòng để lấy giấy đi trễ.
Giờ Ra Về:    Tất cả học sinh mà không vào chương trình Boys & Girls Club sau giờ học thì phải rời sân trường ngay giờ ra về.  Cho các em học lớp mẫu giáo tới lớp 6, giờ ra về là 2:30 chiều ngày thứ Hai, Ba, Năm, và Sáu.  Thứ Tư, con em của quý vị sẽ ra về vào lúc 1:40 chiều.  Những hoc sinh mà có em học lớp mẫu giáo sẽ ra về ở cổng gần phía lớp mẫu giáo.  Còn tất cả học sinh khác sẽ ra về vào cổng chỗ đưa đón gần chỗ đậu xe.
Nhác Nhở về Điểm Danh:   Rất quan trọng là con quý vị đi học và đến trường đúng giờ hàng ngày.  Thêm vào đó, cũng rất là quan trọng là đừng lấy con em về sớm trừ khi khẩn cấp.  Nếu mà con em nghỉ học, xin kèm theo giấy cho biết lý do tại sao em nghỉ học hoặc gọi cho văn phòng trong ngày các em nghỉ.
Tiêu Chuẩn Phục Sức: Học Khu Chính Garden Grove cấm những quần áo có gây nguy đến chính mình  hoặc cho những học sinh khác, làm phá rối trong môi trường kỷ luật hoặc ảnh hưởng đến chương trình giảng huấn.  Học sinh cần phải đi những đôi giầy phù hợp (không được đi dép, giầy hở ngón chân, giầy cao gót cho các em gái) để bảo đảm học sinh được an toàn lúc tham gia thể thao và vào giờ chơi.  Không được để lộ đồ lót.  Học sinh không được đeo những đôi bông tai lủng lẳng hoặc nữ trang vì có thể bị gây nguy hiểm lúc chơi.  Xin đừng cho con em mặc những áo hoặc những món đồ quản cáo thuốc lá, ma tuý hoặc rượu.  Cám ơn sự hỗ trợ của quý vị!
Xe Đạp, Ba Te, Ván Trượt, và xe hẩy(scooters): Học sinh học lớp 4-6 đươc chạy xe đạp đi học.  Cần có ổ khoá và mũ an toàn.  Không được phép đi ba te, ván trượt, xe hẩy, và giầy có bánh ở dưới ở trường.
Thuốc:  Nhân viên của trường học không được phép phát bất cứ loại thuốc nào nếu không có giấy phép của phụ huynh và bác sĩ.  Trong văn phòng có sẵn sàng những đơn này.
Tiệc Mừng Sinh Nhật:  Khu Hoc Chính Garden Grove (GGUSD) có quy định về phần mở tiệc trong lớp hoc.  Trường Tiểu Học được phép mở tiệc trong lớp học hai đến ba lần trong một năm với sự đồng ý của hiệu trưởng.  Mục đích duy nhất cho quy định này là để giữ đúng giờ giảng dạy cho ngày hôm đó.  Trong quy định này, sẽ không thích hợp để mở tiệc sinh nhật cho từng cá nhân học sinh.  Sinh nhận của học sinh sẽ được tiếp tục phát biểu qua thông tin toàn trường.  Cám ơn sự ủng hộ của quý vị!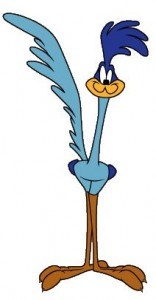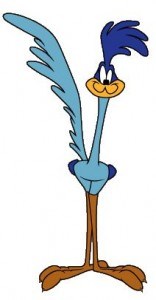 Our School
About Lawrence Elementary School:
Lawrence Elementary was named a 2018 California Honor Roll School for high achievement in student success and college readiness.
Our robust College and Career Mentoring program pairs elementary school students with college mentors who serve as positive role models, help with school work, and promote positive self-esteem.
Lawrence offers the award-winning Orange County GRIP program. This unique partnership with law enforcement provides tutoring, counseling, mentoring, scholarship incentives, and field trip incentives.
As part of daily instruction, Lawrence students engage with innovative technology tools and take advantage of a full computer lab, 10 computer carts, and assistance from a full-time technology specialist.
One popular highlight of the strong visual and performing arts program at Lawrence includes a school musical written and directed by school staff.
Lawrence provides exceptional special education support and boasts an incredible special education support staff.
Choose Lawrence!
Boys & Girls Club supports homework, promotes athletics, and provides enrichment activities after school at no cost
The 100 Mile Club and Pure Game Soccer Club promotes healthy and active scholars
All inclusive and supportive school environment includes multi-cultural celebrations
Strong parental involvement through Parents in Action and parent education meetings
Free after-school tutoring and fun enrichment opportunities in art and athletics
Highly trained and credentialed staff is dedicated to helping each student reach their full potential
Yearly field trips bring learning to life outside of the classroom