NEWS & ANNOUNCEMENTS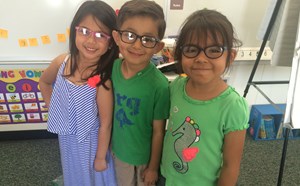 New this year, GGUSD has expanded its transitional kindergarten program to serve more 4-year-olds than ever before. If your child was born between September 2, 2016 through September 1, 2017, please register your child for our free full day kinder…
Principal's Message
Dear Lawrence Families,
Welcome to the 2020-21 school year!  Although it looks and feels different than in years past, we are so happy to see your children online as we begin the year and are excited to see them learn and grow through our virtual classrooms.  I know that these are challenging times and things are not as we may have hoped.  Our exemplary team of teachers are continuing to work together in devising schedules and programs that will support your children with their online learning experience. 
Information seems to change so frequently, and the best way to ensure that you receive all of the important information from school is by updating your information and reading our Parent Square messages.  The e-mail that you use for Aeries/Registration will be the e-mail that we use to send important school information, so please ensure that your e-mail address is correct.
We are honored to partner with you in the education of your children and believe that working together is key to student success.  Please feel free to contact our school with any questions, or contact your child's teacher during their office hours.  The start time for our school day during distance learning will be the same as our regular start time as though we were in school.  Please help your child be online and ready to learn by 8:10 daily, and we wanted to emphasize that online attendance is very important for your child's academic success and social development.
When we are able to welcome students back to campus, they will be able to see the new look of our school!  During school closure, we began the process of installing air conditioning/heating units to all classrooms as well as other improvements.  From the front of the school, you can see that we have new paint, gates, windows, plants, and trees.  Our office has been moved to the front of the school and the entrance can be found in front of the school gates. 
Please let us know if you have any questions by calling 714-663-6255.  Our school office is open between the hours of 7:30 am - 4 pm and office visits are by appointment only at this time to protect the health and safety of our families and staff. 
On behalf of the Lawrence Staff, we thank you for your involvement and support, and look forward to a fun and productive year together! 
Ms. Julie Kawai
Principal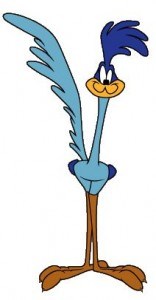 Our School
About Lawrence Elementary School:
Lawrence Elementary was proudly named a 2020 California Distinguished School Award recognizing our exemplary and quality educational programs.
Lawrence Elementary was named a 2018 California Honor Roll School for high achievement in student success and college readiness.
Our robust College and Career Mentoring program pairs elementary school students with college mentors who serve as positive role models, help with school work, and promote positive self-esteem.
Lawrence offers the award-winning Orange County GRIP program. This unique partnership with law enforcement provides tutoring, counseling, mentoring, scholarship incentives, and field trip incentives.
As part of daily instruction, Lawrence students engage with innovative technology tools and take advantage of a full computer lab, 10 computer carts, and assistance from a technology specialist.
One popular highlight of the strong visual and performing arts program at Lawrence includes a school musical written and directed by school staff.
Lawrence provides exceptional special education support and boasts an incredible special education support staff.
Choose Lawrence!
Boys & Girls Club supports homework, promotes athletics, and provides enrichment activities after school at no cost
The 100 Mile Club and Pure Game Soccer Club promotes healthy and active scholars
All inclusive and supportive school environment includes multi-cultural celebrations
Strong parental involvement through Parents in Action and parent education meetings
Highly trained and credentialed staff is dedicated to helping each student reach their full potential
Yearly field trips bring learning to life outside of the classroom